SHAPES OF WATER -AKROBATIC DUO KAT & JARED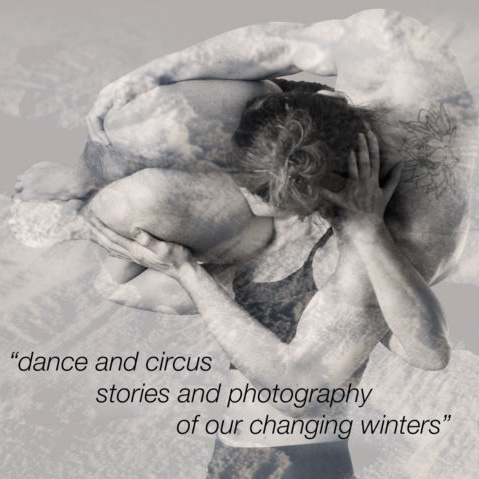 Partner acrobatics and dance about the changing shapes of water in our northern environment affected by the accelerating climate change. A portrait of the relationship between humans and the natural element of water lived through two dancing bodies carrying each other, stories and photography.

Last winter was the mildest measured ice winter in Finland and November was historically warm. This piece asks what do we feel and how do we process our feelings when we can't comprehend the unpredictability and immensity of nature and weather. The waters around us don't freeze like in our memories and the winter snow falls on us as rain in the darkness.

Shapes of Water gives us the permission for environmental feelings like winter longing and snow sorrow whilst offering an aesthetic experience.

The performance has been supported by The Arts Promotion Centre Finland, Taikabox ry and Oulun Tähtisirkusyhdistys ry.
Esitys on toteutettu Taiteen edistämiskeskuksen, Taikabox ry:n ja Oulun Tähtisirkusyhdistyksen tuella.