JOKERI POKERI BOX – IHAN SIMONA – MAGIC SHOW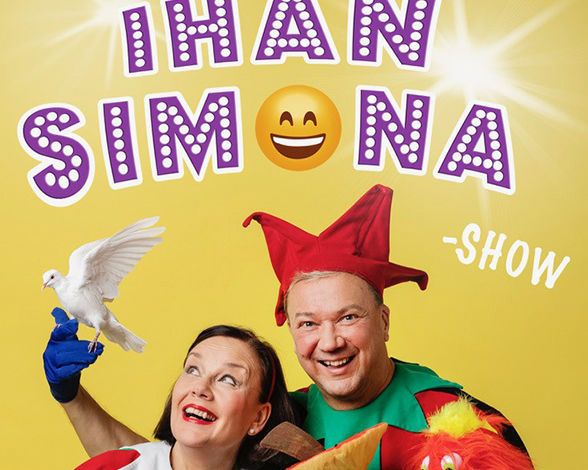 JOKERI POKERI BOX - Ihan Simona! LIVE-Tour 2021

Famous finnish world champion magician Simo Aalto´s IHAN SIMONA (All Simo) -magic show is full of joy and happiness for the whole family. With Simo on the stage you ca see also his lovely assistant-wife Kirsti and their animal friends Erkki the Rabbit, Paloma the Dove and Rock´n´Roll Apple Worm.