TANGO DEL NORTE – PIAZZOLLA 100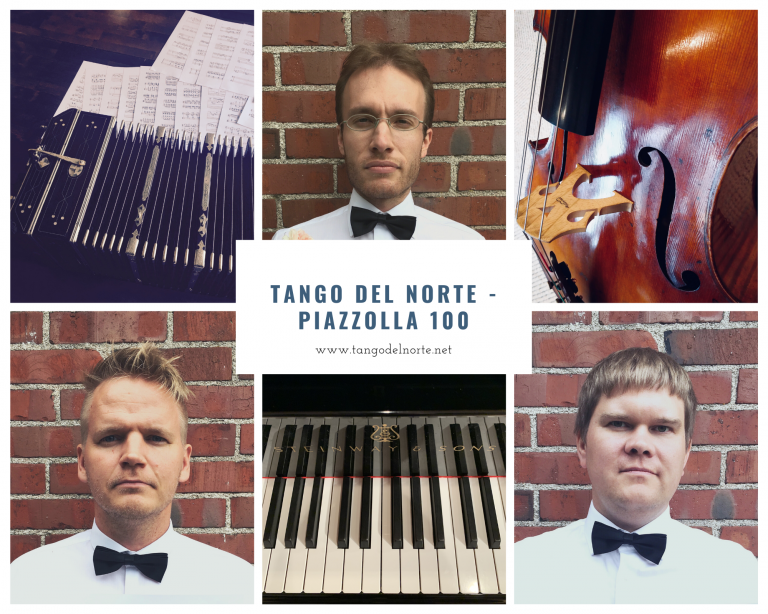 Tango Del Norte was founded 2011, when three professional musicians wanted to play together music from Astor Piazzolla. Tango stole their hearts. After years of research and orientation sound of the band has prosessed to original argentinian with rich tunes and emotions.

Today they have tango over it´s 100 year history and also other south american folk songs in their repertory. Many tours around in Finland, work with Argetinian singers and conserts abroad has formed Tango Del Norte as an international level top band.

Spring 2018 record company FinRecords published duo album Solos & Duos of Sami and Ville. Album got very good critique and reverence. September 2018 Sami won highly considered Che Bandoneon competition in the United States.